Sentences with essere in Italian 1-5
Non sono ancora pronto. Aspetta cinque minuti.
I'm not ready yet. Wait five minutes.
Siamo già arrivati?
Are we there yet?
Quando sei stato al cinema l'ultima volta?
When was the last time you went to the movies?
Ieri sera Federico non era a casa.
Last night Federico was not at home.
Che cos'è quella sagoma all'orizzonte?
What is that silhouette on the horizon?
---
Sentences with essere in Italian 6-10
Essere o non essere, questo è il dilemma.
To be or not to be, that is the question.
Non fu facile liberare la zampa della volpe dalla tagliola.
It was not easy to free the fox's paw from the bear trap.
La casa era stata svaligiata nottetempo.
The house was broken into overnight.
I ladri erano scappati senza lasciare alcuna traccia.
The thieves had fled without leaving a trace.
Siamo andati in gelateria a prendere una granita.
We went to the ice cream parlor to get a slushie.
---
Sentences with essere in Italian 11-15
La pelle della lucertola è fredda e scabrosa.
The lizard's skin is cold and rough.
Quando la cena sarà pronta, ti chiamerò io.
I'll call you when the dinner is ready.
Quando ero bambino, mi piaceva andare a pesca con mio padre.
When I was a child, I liked to go fishing with my father.
Quante galassie ci sono nell'universo?
How many galaxies are there in the universe?
Sei molto maleducato. Sii più gentile!
You are very rude. Be more polite!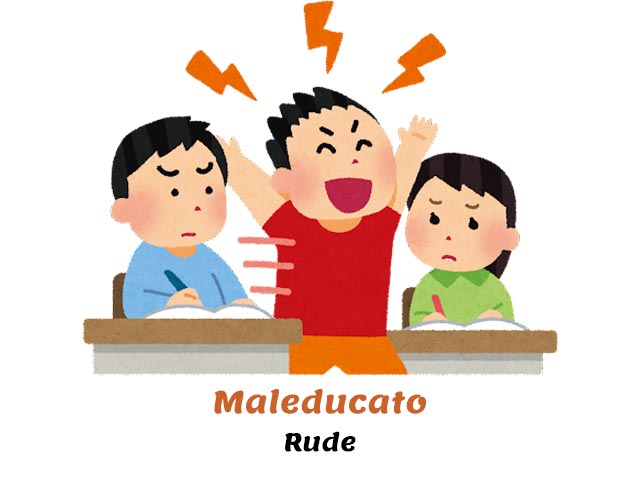 ---
Sentences with essere in Italian 16-20
Se fossi in te, sarei già andato dal preside.
If I were you, I would have already gone to the principal.
C'erano centinaia di persone al concerto.
There were hundreds of people at the concert.
Cos'era quel rumore? Sarà stato un petardo.
What was that noise? It must have been a firecracker.
Da che ora sarete aperti domani mattina?
What time will you be open tomorrow morning?
Se tu fossi rimasto a casa, avresti potuto ritirare il pacco del corriere.
If you had stayed at home, you could have picked up the courier's package.
---
What next?

You might want to keep learning Italian online with these free Italian resources:
Title: Italian All-in-One For Dummies
Language: English / Italian
Publisher: For Dummies
Pages: 672
Learn to speak Italian like a native? Easy.
Italian All-in-One For Dummies appeals to those readers looking for a comprehensive, all-encompassing guide to mastering the Italian language. It contains content from all For Dummies Italian language instruction titles, including Italian For Dummies, Intermediate Italian For Dummies, Italian Verbs For Dummies, Italian Phrases For Dummies, Italian Grammar For Dummies, and Italian For Dummies Audio Set.
❤️ If you liked this list of 20 sentences with essere in Italian, consider sharing it with your social media friends who are also studying Italian.