Eccoti una lista di ben 60 frasi con just in inglese con cui esercitarti.
Ho diviso la lista in blocchi da 20 frasi l'uno per agevolare la navigazione. Usa l'indice per passare velocemente da una sezione all'altra.
Se ti piace questa lista di frasi con just, condividila con i tuoi amici e aiuta Lingookies a crescere! Solo così troverai sempre più contenuti di qualità.
Indice
---
Frasi con just in inglese
Frasi con just da 1 a 20
Eccoti le prime 20 frasi con just in inglese.
You can't be hungry. You've just had dinner.
Non puoi avere fame. Hai appena cenato.
I have just come back from school.
Sono appena tornato da scuola.
My parents have just arrived at the station.
I miei genitori sono appena arrivati alla stazione.
My father has just come out of the bath.
Mio padre è appena uscito dal bagno.
I hear Luke's just begun looking for another job.
Ho sentito che Luke ha appena iniziato a cercare un altro lavoro.
They have just lost their jobs.
Hanno appena perso il lavoro.
There is a bookstore just around the corner.
C'è una libreria proprio dietro l'angolo.
All the school's classrooms have just been repainted.
Tutte le aule della scuola sono state appena ridipinte.
I have just turned twenty.
Ho appena compiuto vent'anni.
Just because he's wise doesn't mean that he's honest.
Solo perché è saggio non significa che sia onesto.
Luke has just heard the door open.
Luke ha appena sentito la porta aprirsi.
Paul has just published an interesting series of articles.
Paul ha appena pubblicato un'interessante serie di articoli.
We have just read the book.
Abbiamo appena letto il libro.
Tom has just graduated from high school.
Tom si è appena diplomato.
Derek has just retired.
Derek è appena andato in pensione.
Their baby has just started to crawl.
Il loro bambino ha appena iniziato a gattonare.
When it comes to sweets, I just can't control myself.
Quando si tratta di dolci, non riesco a controllarmi.
I have just come back from a long trip.
Sono appena tornato da un lungo viaggio.
You could have just told us.
Potevi semplicemente dircelo.
I just wanted to check my email.
Volevo solo controllare la mia e-mail.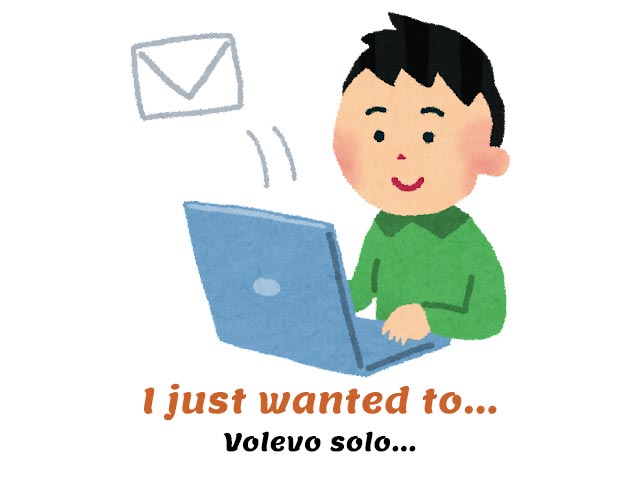 ---
Frasi con just da 20 a 40
Eccoti altre 20 frasi con just in inglese.
I probably should've just kept my mouth shut.
Probabilmente avrei dovuto tenere la bocca chiusa.
I just don't know what to say.
Non so proprio cosa dire.
I've just been bitten by a snake.
Sono appena stato morso da un serpente.
I've just been to the airport to see Cassandra off.
Sono appena stato all'aeroporto per veder partire Cassandra.
She was just about to take a bath when the doorbell rang.
Stava giusto per fare un bagno quando suonò il campanello.
I've just waxed the floor.
Ho appena dato la cera sul pavimento.
Couldn't you have just waited a week?
Non potevi aspettare una settimana?
Our neighbor has just come back.
Il nostro vicino è appena tornato.
I found a dog just inside the gate.
Ho trovato un cane appena dentro il cancello.
Are you just going to stand there all day?
Hai intenzione di stare lì tutto il giorno?
He caught the first train and got there just in time.
Ha preso il primo treno ed è arrivato giusto in tempo.
Oscar has just met a new friend.
Oscar ha appena conosciuto un nuovo amico.
My children have just finished their homework.
I miei figli hanno appena finito i compiti.
I've just finished reading this book.
Ho appena finito di leggere questo libro.
Tom has just gotten home from work.
Tom è appena tornato a casa dal lavoro.
The church is just across the street.
La chiesa si trova proprio di fronte.
She went out just now.
È uscita poco fa.
I have just attended my sister's wedding in Berlin.
Ho appena partecipato al matrimonio di mia sorella a Berlino.
My brother has just recently moved and he's still unpacking.
Mio fratello si è trasferito da poco e sta ancora disfacendo i bagagli.
I have just received a package.
Ho appena ricevuto un pacco.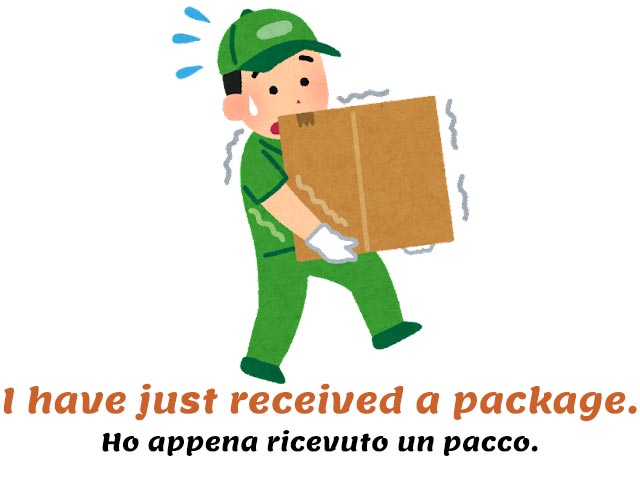 ---
Frasi con just da 40 a 60
Eccoti le ultime 20 frasi con just in inglese.
Ted and Lucy have just broken up.
Ted e Lucy si sono appena lasciati.
Erik has just turned thirty years old.
Erik ha appena compiuto trent'anni.
I've just been to the post office.
Sono appena stato all'ufficio postale.
My father has just returned from abroad.
Mio padre è appena tornato dall'estero.
You look just like your big brother.
Assomigli al tuo fratello maggiore.
Forget what I have just told you.
Dimentica quello che ti ho appena detto.
In the near future, space travel will no longer be just a dream.
Nel prossimo futuro, i viaggi nello spazio non saranno più solo un sogno.
Harry has just been kicked out of the bar.
Harry è stato appena cacciato dal bar.
I have just finished cleaning the floor.
Ho appena finito di pulire il pavimento.
Tom and Mary have just come back from Australia.
Tom e Mary sono appena tornati dall'Australia.
My mum has just finished washing dishes.
Mia mamma ha appena finito di lavare i piatti.
I have just begun learning Italian.
Ho appena iniziato a imparare l'italiano.
I have just received a letter from a friend saying that she is coming to see me next week.
Ho appena ricevuto una lettera da un'amica che mi dice che verrà a trovarmi la prossima settimana.
Mum has just gone shopping.
La mamma è appena andata a fare la spesa.
One of the patients in the waiting room has just fainted.
Uno dei pazienti in sala d'attesa è appena svenuto.
We were just talking about you when you called.
Stavamo parlando di te proprio quando hai chiamato.
I have just finished translating a movie.
Ho appena finito di tradurre un film.
Our company has just launched a new product on the market.
La nostra azienda ha appena lanciato sul mercato un nuovo prodotto.
Sarah has just rented an apartment in Boston.
Sarah ha appena affittato un appartamento a Boston.
She has just bought a car.
Ha appena acquistato un'auto.
E con le frasi con just in inglese è tutto!
---
E ora?
Ora che abbiamo visto questa carrellata di frasi con just in inglese, continua a imparare l'inglese online con queste risorse gratuite:
Cerchi una fantastica risorsa per approfondire la grammatica dell'inglese con spiegazioni concise e tanti esercizi supplementari? Ti consiglio caldamente il volume nel riquadro sottostante.
Se ti è piaciuto questo elenco di frasi con just in inglese, considera di condividerlo coi tuoi amici che stanno studiando l'inglese!